To breathe new life into clothing
that has once served its purpose.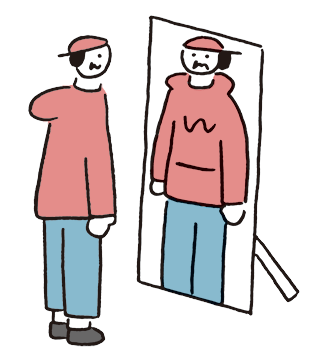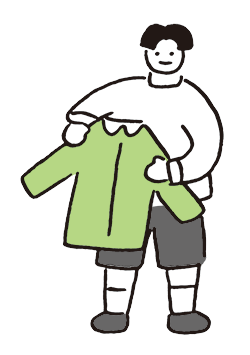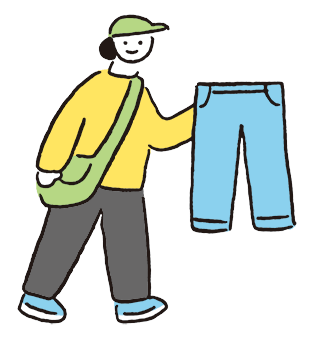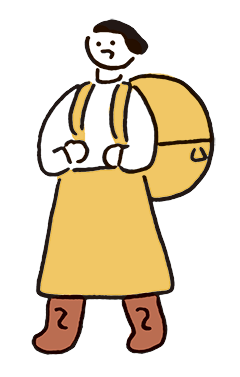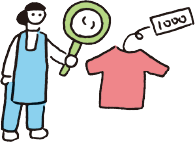 We will do
what we can
for our city
and our earth.
For Nippon Fiber Co,Approximately 50 tons of clothing arrives each day. All of them have once left the hands of their buyers and have served their purpose. However, if each piece is carefully sorted, it is still wearable enough as clothing. Not to mention the condition of the items,By processing and changing the shape,They all create new value. From us today,Clothing and textiles that have been given a new "life" are now on their way to many users.
We are one of the leading companies in Japan
that have established 100% recycling of used cloth.


We want to deliver high-quality clothing
to as many people as possible.
We import used clothing from American and European markets in sizes and designs that suit the tastes and body types of Japanese people, and sell carefully selected used clothing from Japan at our directly managed store, "Secondhand Shop Nishi Kaigan". We also have "Nishi Kaigan ANCHOR", which sells mainly imported miscellaneous goods, "Nishi Kaigan Ruby's", which specializes in women's miscellaneous goods, and a directly managed store that sells carefully selected clothing from Japan and overseas. It can meet a wide range of needs.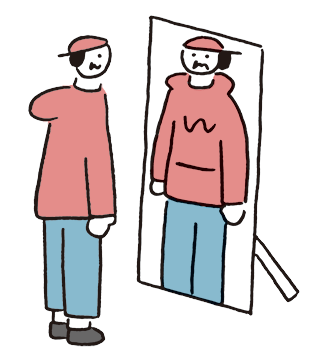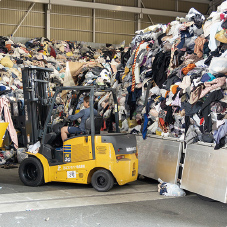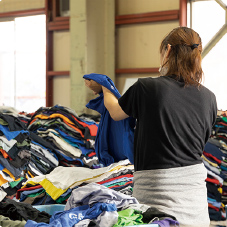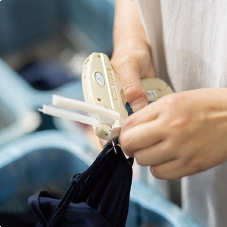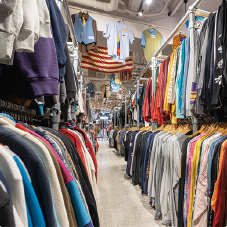 Stores information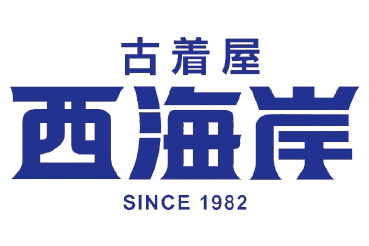 In 1982, "Secondhand Clothing Store "Nishi-Kaigan" was born on "Oyafuko Street" in Chuoku,Fukuoka City. In 2022, the store will celebrate its 40th anniversary, and has grown to boast a product lineup that is supported not only by young people but also by people of all ages. It is currently expanding nationwide.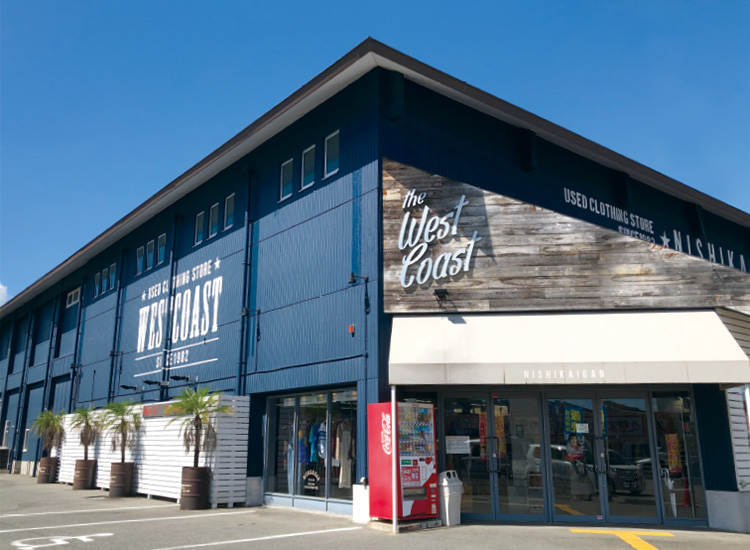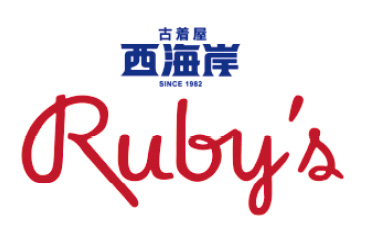 "Nishi-Kaigan Ruby's" is a women's specialty store featuring carefully selected vintage clothing and accessories. We offer a variety of popular dresses, vintage blouses, and other items imported from the U.S. and Europe to add color to your daily life.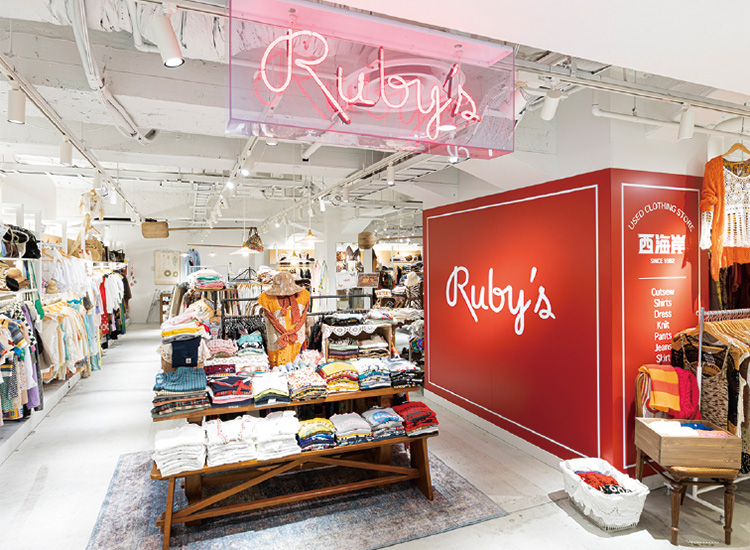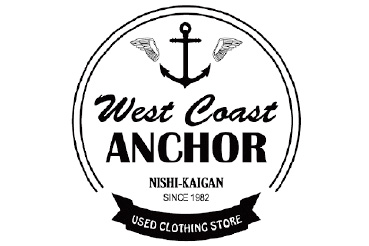 A wide variety of clothing in a variety of colors and an American vintage style store. Good condition and high design clothes and valuable vintage items.... Men's wear is almost exclusively imported, while women's wear is mainly from Japan, but also from the U.S.and Europe.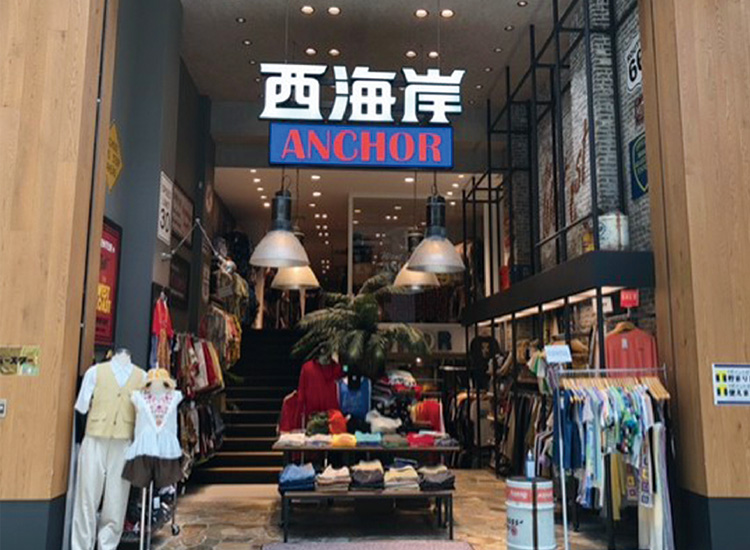 Brand Strategy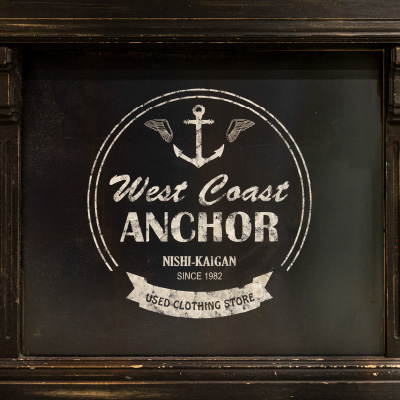 We gave a visual element to the company and brand name, as the logo is one of the most memorable and important elements of a company's face. It is also changing with the times due to the need to make the "Nishi Kaigan ANCHOR" stores stand out from the previous Nishi Kaigan ones. The "Nishi Kaigan ANCHOR" signifies that all used clothing from the Nishi Kaigan is available,and at the same time, it represents "an anchor representing the West Coast ocean. This mark was designed with the dream of spreading around the world, and is conscious of the world.


We will take on new challenges to develop overseas markets.
Clothing purchased mainly from Japan, but also from Europe and the U.S., is subdivided into detailed categories and exported to a wide range of overseas areas, including Southeast Asia, Africa, and the Middle East. The popularity of Japanese-made garments is particularly high because of the quality of the sewing and the high quality of the garments, and the market demand for Japanese-made garments is increasing every year. Our meticulous service is in high demand and highly evaluated in overseas markets.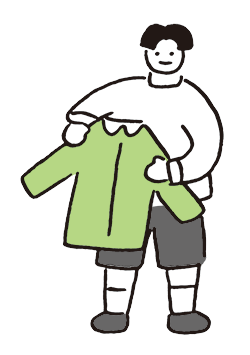 It's about bringing clothing back into fiber and making it useful
where you can't see it.
After strictly checking the purchased garments, those that are not suitable for sale as used clothing are processed as "recycled goods. Clothing sorted for recycling is further classified into three categories: industrial care fabrics "waste" are used for furniture and automobile parts. "Industrial felt" is used for furniture and automobile parts. We are one of the few companies that specialize in 100% recycling of recovered clothing by using the unusable clothing and fiber scraps generated during processing as a heat source.

Waste
After strictly checking the clothing we purchase, we process those that are not suitable for sale as used clothing into "waste" and sell them. Waste rags" are machine cleaning cloths, and are mainly used for maintenance of machinery and tools. Nippon Fiber offers a lineup of rags in a variety of colors and materials.
Materials
The recovered clothing is also sorted and reused as woollen material. It is used as industrial felt for automobile interiors, heat insulating and soundproofing materials for construction, interior materials for beds, cushioning materials for furniture, and interior materials for stuffed toys.
Thermal business
All used fabric and textile processing waste that is not suitable for use as waste fabric or woollen fabric is used as a heat source for felt production, water heating and heating. The company promotes their use within the company and uses them for energy-saving and ecological initiatives.
Other Businesses
While maintaining close ties with Nippon Fiber's core business, we have developed this business as our own. We have been steadily producing results in various fields.
Paper materials business (recycled paper)

Handling yards
(Fukuoka Head Office, Yokohama Mill)

General and industrial waste disposal business
General cargo transportation business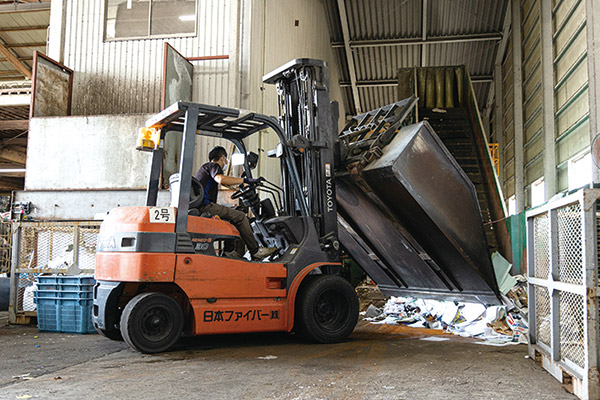 Unlimited Lives to Limited Resources
Information
2023.5.29

Ruby's Namba Store  6/5 (Mon.) OPEN!

2023.4.10

Information on holidays during GW

2023.1.1

We wish you a Happy New Year!

2022.12.12

Year-end and New Year holidays

2022.12.1

Nishi Kaigan ANCHOR Nishijin Store 12/9(Fri.) NEW OPEN!
Recruit 2025
We are looking for human resources to create the future together.
We are looking for a person who will run our company as a manager in the near future to take advantage of the expansion and potential of our business in the future.
Used cloth recycling is a business that will become increasingly important in the future.
It is also very interesting and significant to develop new needs and markets by taking advantage of our past achievements and know-how. Will you train at our company and grow to become a pioneer in this field?
It is not a dream to create a new business model of used cloth recycling that only our company can do, and to gain a global market share.